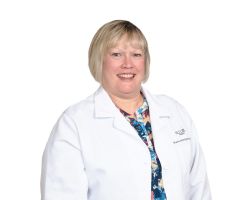 Sharon Montgomery, PA-C
Sharon Montgomery is a Nationally Certified Physician Assistant and member of the American College of Phlebology, American Academy of Physician Assistants and Pennsylvania Society of Physician Assistants. She has specialized in phlebology and vein disease for over 32 years while working in Pennsylvania and West Virginia. From sclerotherapy to vein screenings and even assisting in surgery with high flush ligations, Sharon has lots of experience.
Since joining Allure Medical, Sharon now travels between offices treating patients with significant venous disease by performing Radiofrequency Ablations, microphlebectomies and ultrasound guided sclerotherapy.
In her spare time, Sharon enjoys traveling and spending time with her family and three grown children and one grandson.