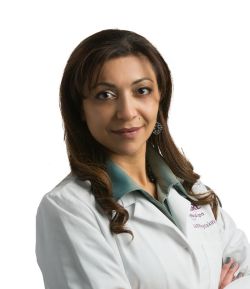 Jamie Peysakhov, MS, PA-C
Jamie Peysakhov received a Master of Science Degree in the Physician Assistant program at the University of Detroit Mercy in 2007. She also received a Master of Science Degree in Basic Medical Sciences, as well as a Bachelor of Science Degree in Biological Studies from Wayne State University in Detroit, Michigan. She completed clinical rotations in family medicine, orthopedics, radiology, emergency medicine, obstetrics and gynecology, cardiology, psychiatry, pediatrics, internal medicine and general surgery.
She is currently employed as a Physician Assistant for Dr. Charles Mok, DO, at Allure Medical, a premier medical spa located in Shelby Township, Michigan. Her background includes serving as the first assistant in general surgery and vascular care, neurosurgical procedures, and diagnostic and therapeutic interventions in cardiology; office management; and diabetes research. Jamie Peysakhov is recognized for her extraordinary leadership, attention to detail and patient regard.
Credentials: Physician Assistant-Certified, National Commission on Certification of Physician Assistants Certified Heathcare Provider/Basic Life Support, American Heart Association Advanced Cardiovascular Life Support
Professional Affiliations: American Academy of Physician Assistants Michigan Academy of Physician Assistants