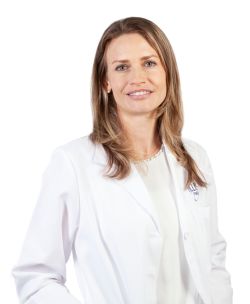 Emily Jiles, DO
Dr. Emily Jiles is a general cosmetic surgeon with a background in general surgery. She specializes in procedures for the body and face including liposuction, tummy tucks, breast augmentation, blepharoplasty, and face lifts. Additionally, she is highly skilled in cosmetic injections such as Botox® and dermal fillers.
Dr. Jiles received her bachelor's degree in biochemistry from Florida State University in 2008 and then continued with medical school at West Virginia School of Osteopathic Medicine in Lewisburg, WV. She did her residency in Queens, New York, and completed her cosmetic surgery fellowship in New York City.
When not helping her patients look and feel better, you can find Dr. Jiles spending time with her friends and family, traveling, cooking, and exercising.
Professional Society Memberships:
ACOS- American College of Osteopathic Surgeons
AACS - American Academy of Cosmetic Surgery
ACS - American College of Surgery