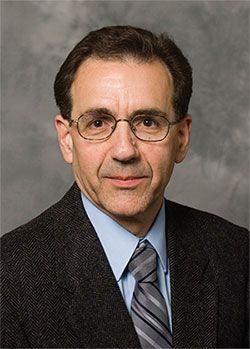 Dominic Plucinski, MD FACC RPVI
For 25 years Dr. Plucinski practiced interventional cardiology as a partner with Cardiovascular Consultants, Ltd. at North Memorial Hospital. He founded and directed the North Heart Team Stat Acute Myocardial Infarction interventional program.
Since 2007 Dr. Plucinski has devoted himself to the clinical practice of vascular medicine and the prevention of cardiovascular disease. He has served as the medical director of the University of Minnesota Physicians Vascular Clinic, Vascular Lab and Vein Treatment Program.
To promote optimal vein and cardiovascular health Dr. Plucinski has established Northern Veins Cardiovascular Clinic, an independent medical practice dedicated to excellence.
Board Certifications · Internal Medicine · Cardiovascular Diseases (Cardiology) · Echocardiography · Nuclear Cardiology · Vascular Medicine · Venous and Lymphatic Medicine (Phlebology) · Registered Physician in Vascular Interpretation (RPVI)